So yesterday I got some goodies, one included the new book Do It To Me by P.F. Kozak. I got it with my Borders gift card that I had won at this years RT. It took me forever to spend the $25 dollars but I did. I already started reading the book and all I can say is wow it's hotness. I've only read half of the first of 3 stories in the books and I already love it.
I also got the new Pink CD called Funhouse. It's a great listen. Pink always reinvents herself with her Cd's.
The one CD I have been waiting for was the soundtrack for the new Twilight movie. I have not had the chance to read the books but the movie looks fantastic. You know I'm a huge vampire fan so this is my thing.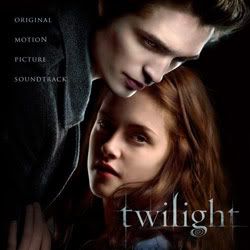 My fave songs off the cd so far are
Supermassive Black Hole by Muse
Decode by Paramore
Leave out all the rest by Linkin Park
Never Think by Rob Pattinson
Bella's Lullaby
The song Never Think is written by the actor who plays Edward in the up coming Twilight movie. I know the movie is already getting a ton of great attention and it is no shocker. From the clips that have been posted all over the net you can't help but get excited by it.
I also got my rings that I got from the Breast Cancer site. One is the Serenity ring and it has the Serenity prayer engraved on the inside and the other  is the Celebrate Courage pink ring. I love wearing thumb rings and they are just the type of rings for me.
In case you are wondering I'm working hard on my edits and I have also been working on my new vampire book that I plan to finish this month. I have rearranged some projects because I really want to get this story done. My love of the vampire genre is itching and screaming for me to finish the book…..
At least the muse is being productive…..I hope you are all having a great week.
Stay naughty
Savannah