You all know how much I adore the paranormal world. Books, movies and TV shows. Most of the shows which have been considered my favourite never made it for too long on TV. Blade: The Series, Blood Ties, Moonlight, Kindred: The Embrace and the list goes on.
It has been a while since I've fallen in love with a show. Don't get me wrong I love Vampire Diaries and True Blood. I'm a huge vampire fan. I mean HUGE.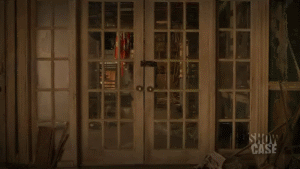 One of my new fave shows is a Canadian Showcase original by the name of Lost Girl. The show is fairy new since it premiered September 10, 2010. The show is about a sexy succubus by the name of Bo who feeds on sexual energy. She grew up not knowing who she truly is until an accident. Now Bo is on the run trying to find out who she truly is and discovers she is a Fae. She has to continue her journey to find out her real identity and choose which side she wants to be on. The good or the bad. For the time being she tries to make a difference with the help of a human girl and a cop named Dyson -who is also Fae.
If you want to find out more about the show check out the official site above.
Why do I love Lost Girl so much? It's different and takes on a whole new world of paranormal, the Fae. It takes you on a journey into a whole new folklore. I love the fact that the shows lead is a female. I think women in powerful butt kicking roles are amazing.
Another great thing is the show is filmed here in Canada. We are Hollywood North as they call us…
If you have not seen the show I suggest you check it out. You will most likely love it just as much as I do.