So this year for the fashion show they decided to go with the theme Lust In Wonderland.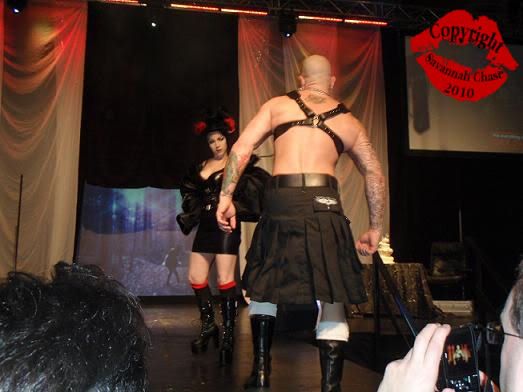 It was all about fantasy, kink and expressing yourself in the fantasy world of Wonderland. The colors of the outfits were bold and beautiful. There were bunnies, kitty cats and much more.
The different outfits gave the ladies and gentlemen a way to add a little more heat into their lives. If you were looking for the milder items they had something for you, and if you wanted the crazy, sexy outfits that made you hot then you know there was something there for you. There were plenty of assless chaps and pasties.
I even saw a few outfits that I have in my own collection from the Coquette line. I just adore their stuff. Check them out at http://www.coquette.com/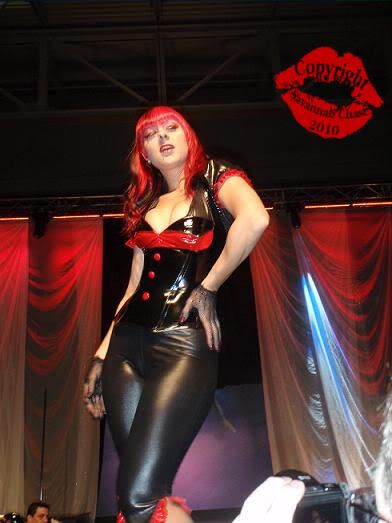 Each item in the show was playful, sexy and just as equally kinky for both men and women. Stuff you would want to wear or could imagine wearing.
There were tons of booths where you were able to purchase stuff to take home with you. The prices were pretty good as well since everyone had sales going on.
One of the things I loved about the fashion show is the fact that they had models that were all shapes and sizes. It was not all super skinny ladies but ones who were rounder. You might not be able to see from the pictures but yes there were girls with hips and meat on them.
Today's post is a little shorter since there is a ton of pictures and video but make sure to come back tomorrow for part 3 of my coverage of the 2010 Everything To Do With Sex Show.
Remember to enter the contest for the 2010 Hedonism Calendar… For all the contest info check out Part one of the 2010 Everything To Do With Sex Show coverage blogs.
For part 1 of my coverage check out
http://savannahchase.com/2010/11/24/2010-everything-to-do-with-sex-show-coverage-part-1/