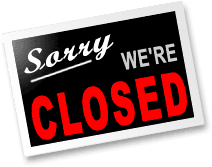 You've probably heard about the trouble that Borders was going through. After 40 years the book giant has decided to close it's doors. As of Friday the 399 stores will start to shut it's doors.
It is a sad day when book stores have to close their doors.
You might think to yourself..Wait…Savannah why would you care? Aren't you published in eBooks and print? Yes but I am a book lover just like every other person out there. I love going to bookstores and looking at what is new and shopping for new reads. Even though we don't have Borders here, my books are still carried in their online stores. It sucks that they are shutting down because it will affect the people out there who like me love to read.
Borders tried to save itself from sinking by even going as far as trying to sell the company to a private equity company but that deal didn't pan out. There were even talks about Barnes and Noble buying out some of the stores.
As we all know Barnes and Noble are or were the biggest competition. Not anymore…
With the closing of Borders that will not only affect the sales of books, but how publishing company's run their business. With the venues for paperbacks shrinking since the eBook market has exploded, publishers will take a second look at what books they will publish in print. It will also impact not only books but cutbacks with employees. More people will be out of a job.
I wonder what they will do with all those books? You can expect a huge jump in returns in the stock that the stores currently have.
It really sucks to see this happen. With the increase of people spending more time doing other things that don't include reading, this is just another horrible blow to the industry.
I never thought I would see this day.
Savannah