Yesterday I got home and just before I settled in for the afternoon I got my mail. I was surprised to find a plastic bag with elastic bands and stuff inside. I was not expecting any packages. When I took it out I saw it was a parcel from an amazing friend.
Upon inspection I saw that the parcel was destroyed, it looked like a card ran it over. I also noticed a nice note from my mail man saying how sorry he was and that he got the package this way. I believed his not because I know he would never do this and the plastic bag that the box was in came from the head office postal people.
Was I mad? Yes but that was only the start.
When I got in I rang up the post office and told them what I got, I had to open the box while I was telling the woman on the phone about the appearance of this package.
Oh the shock I got…
When I opened the plastic bag that was sealed shut this is the note that was on it…
This is how the post office got the package in their mail stream..
Really…My butt..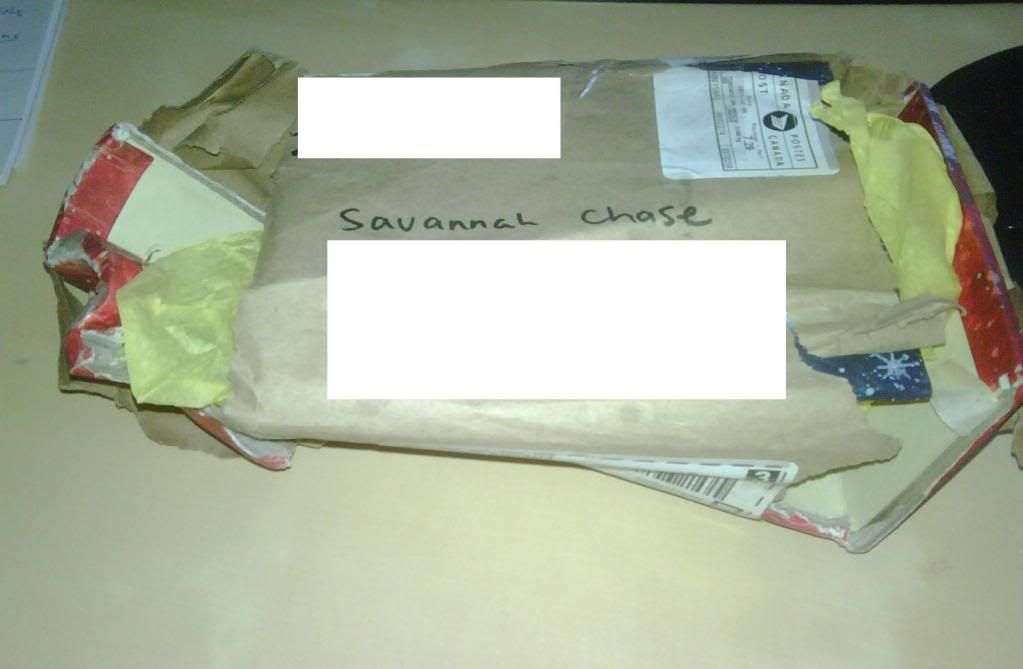 When I looked inside all I was welcome with was the remainder off yellow tissue paper and one side of the box which had fallen off. Nothing else…Yes all the contents were gone…..Can you believe this? In all the years I have gotten mail not once have I seen such bull crap…Yes they have lost letters or I got a nice big coffee stain on my envelope…oh yeah…This just took the cake..
Of course I called my friend to sadly inform her of what had happen…She was so amazing..It turns out she baked me some cookies..
This is what had been in my package…
The woman from Canada Post was sorry for what had occured and took my information down. What else could she do?
Honestly now I know why people are slowly stopping using old fashion mail…It is getting more and more expensive and then this happens. Many times I have had to send packages where the contents inside cost a quarter of what postage is costing me.
So this is what I got to end off my week…Someone stole everything from the package especially my probably ohh so yummy cookies…
To whoever stole the stuff, you suck baddddd…and not in a good way…