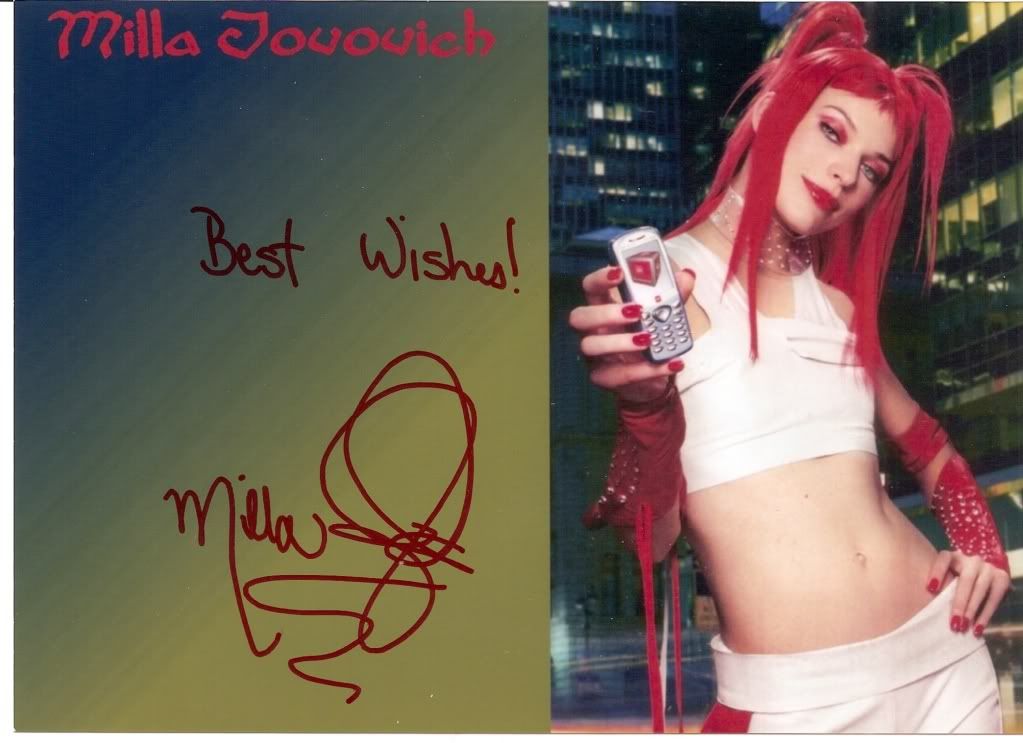 This week I'm featuring the one and only Miss Milla Jovovich…If you read the blog on a regular basis you know how bit of a fan I am of the Resident Evil franchise..I love me some zombies being kicked by Alice( that's Milla's character).
She is such an amazing and talented actress. If you follow her on twitter you will see she is fantastic to her fans..
Milla got her start in modeling and not only does she model, and act, design fashion, she also has a love for music…She's been acting since 1988, with her first movie being Two Moon Junction. Love the move…Hot, sexy and hot hot hot….
You know I'm counting the days for Resident Evil Retribution to come out..I must wait till September..But Jan 19 the teaser trailer is suppose to hit the net..