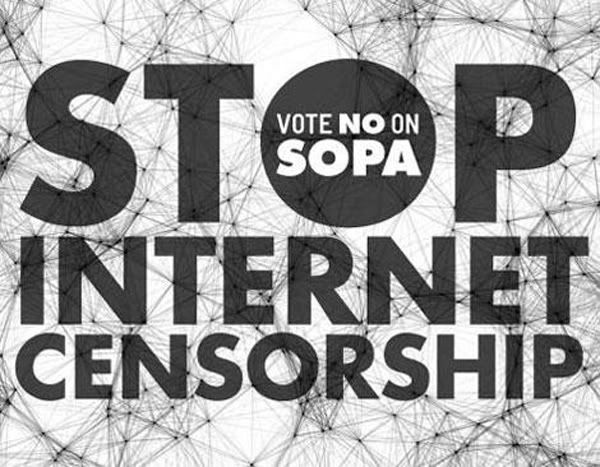 Even though I don't live in the U.S.A I still have an opinion on the whole SOPA( Stop Online Piracy Act) bill…You are probably wondering why? Well like you all I surf the net and pretty much a lot of the content I work with or check out is from the U.S.
But Savannah, aren't you the one who has been fighting against piracy and all that stuff?
Yup..That is me..I am all for trying to stop pirates from taking or should I say stealing my stuff but this bill is not right. This bill would give anyone the right to pint a finger and say you stole my stuff and there would be no did you take this persons stuff..It would be..sorry were shutting down your website, no iffs ands or butts..What happen to innocent until proven guilty? Oh and did I tell you that it would force ISP's to block web sites that are not U.S who have been accused of infringing material or content.
What does that mean?
It means sites that are not U.S might not be available in the United Stares.
Who is this bill suppose to protect?
I think music and entertainment but not the rest of us…
I fight piracy all the time but honestly this bill is not helping here. Can't you take time to write up a bill that would be more specific and aimed at the different infringements. You have stuff to help fight movie and music piracy, can't you people come up with something to help fight the rest?
This whole bill sorta seems like a witch hunt. I don't like you so I'm going to accuse you of being a witch and they will burn you even if you are innocent.
Is this the half assed way of doing things because lets face it the government don't really give a crap about this stuff. It is time to stop and listen to what the people want and need. I know they have voiced their opinion but it seems like it goes in one ear and comes out the other..Or it just goes over their head all together…
If this whole bill was approached differently and written properly I think things might be different.
The Internet and the times are changing..It is time to change with it and do something that will be fair and for the good of the user…
I don't support piracy in any way form or fashion but the SOPA bill ain't the way to go in my opinion.
Savannah