Welcome to the last stop of the Proudly Paranormal Blog Hop…As part of this fantastic hop I will be giving away a copy of Bid For Love (if you already own Bid For Love don't worry I can always changes the book for you)..Remember to enter so you can win. All you have to do is drop a comment about my blog, my books or anything you wish.
Why are we so drawn to the paranormal? What is is about ghosts, vampires, werewolves and all the other creatures that pulls us in? In mythology and history all these creatures have been described as such horrible and dangerous creatures that kill and destroy. So why do we want more?
As writers all these different creatures and the paranormal world give us a vast playground when it comes to building words and creating tales of love, seduction, romance and fantasy.
Personally I love the paranormal genre because I'm fascinated by everything about it. The history, the stories that have been passed down all over the world from different cultures. It is interesting to see what people believe and how it affects them.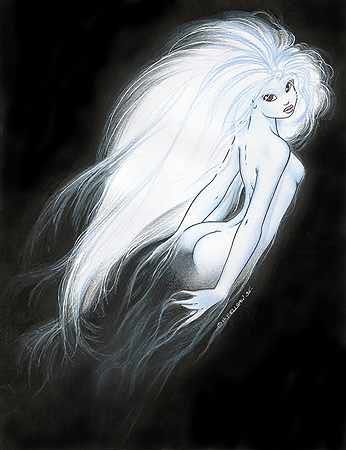 One of the best books I own in my collection is a huge dictionary of mythology that is over 1300 pages. It is something that I love to look through and read. It has so many different myth's and stories that I've never heard about and I get inspired.
I know that currently vampires, werewolves, demons, angels are big, and yes I've published a vampire novella, but now I'm trying to do something different. I want to dive into something new and introduce readers to other paranormal creatures and mythological creatures.
With all the choices that readers have when it comes to books I think it is always amazing that there is variety they could pick from when it comes to a specific genre of books. Authors are thinking outside the box. We see the market change every few years and it becomes flooded with specific topics. The last few years the obvious has been vampires. Teens and adults have embraced the creature of the night and it doesn't seem to be slowing down. But with the shifting market you see that writers are starting to look for more and further when it comes to the stories they create.
I don't think I will ever get tired of the paranormal genre since there is such an array of things that I can bring to life in the pages of my books. The older I get the more I get fascinated with it all.
My question to you is
What paranormal creature do you love?
Do you think that the market is ever going to get sick of books about ghosts, vampires, werewolves and other paranormal creatures?
Now here is a little about my vampire novella Last Night which is currently available at Red Rose Publishing
Last Night by Savannah Chase
Erotic Romance
Romantic Suspense, Paranormal, Mystery
ISBN: 978-1-4543-0021-2
Cover Artist: Ash
Editor: Belle
Line Editor: Pam
Word Count: 2,312
Price: $0.99
Release Date: February 24th, 2011
Buy Now at Red Rose Publishing
Buy Now at All Romance Ebooks
Buy Now From Amazon

Buy Now at Coffee Time Romance Book Store
Buy Now at Bookstrand
Buy Now at Trapezium Books
Review
Trailer
The world Aila comes from is one most don't know exist. Her life lies in the hands of destiny but she is determined to risk it all for one man, Quade. Their worlds were never meant to collide, but something has brought them together. Can love save them or will destiny give them one last night!
EXCERPT:
He cupped her face and placed a gentle kiss on her forehead. "Are you okay?"
Her hunger slated along with her panic now that she knew he was safe, and unharmed.
"I couldn't find you anywhere, and I got worried something had happened to you."
Quade scooped her up in his arms with ease, and proceeded toward the cabin.
"You have nothing to worry about. We're safe here and I can take care of myself."
"I know you can, but this is different," she said as she cupped his face.
"I'm sorry for worrying you. Now let's get out of this rain."
"What about your wood?" she asked as his warm, wet body caressed her cold skin. Droplets of water cascaded down his face, and dripped from his short black hair.
"I'll come back for it later. It can wait. I thought I could get it done before you awoke but it took a bit longer."
"Are you hurt? I smelled blood when I came out."
"I'm fine, I just cut my finger but I'll survive."
In a few steps they were inside the warm cabin. Quade nudged the door shut behind them with his foot, and then one after the other kicked off his boots with her still in his arms. He headed for the bedroom where he laid her down on the soft blanket that covered the bed. She watched him go into the bathroom, remove his clothing and wrap a towel around his waist. Aila watched every contour of his body with hunger. Is it even possible to find a more beautiful man than him? She didn't think so. In her eyes he was perfect. What she wouldn't give to touch him at that moment. To feel the warmth of his body against hers.
Aila slid off the bed to stand behind him. Heat emanated from him, and soothed her hunger.
Quade turned. "We have to get you out of those wet clothes." He reached for the top of her shirt and opened it. Little by little his fingers moved lower, freeing each button from its hold. She'd missed these feelings. Being around someone who looked at her not for who she's known as, but for the woman they had in front of them.
His warm hands slid under her open shirt, and with tenderness he guided it down her arms. The cool air caressed her skin. Her body ached for him, for his touch.