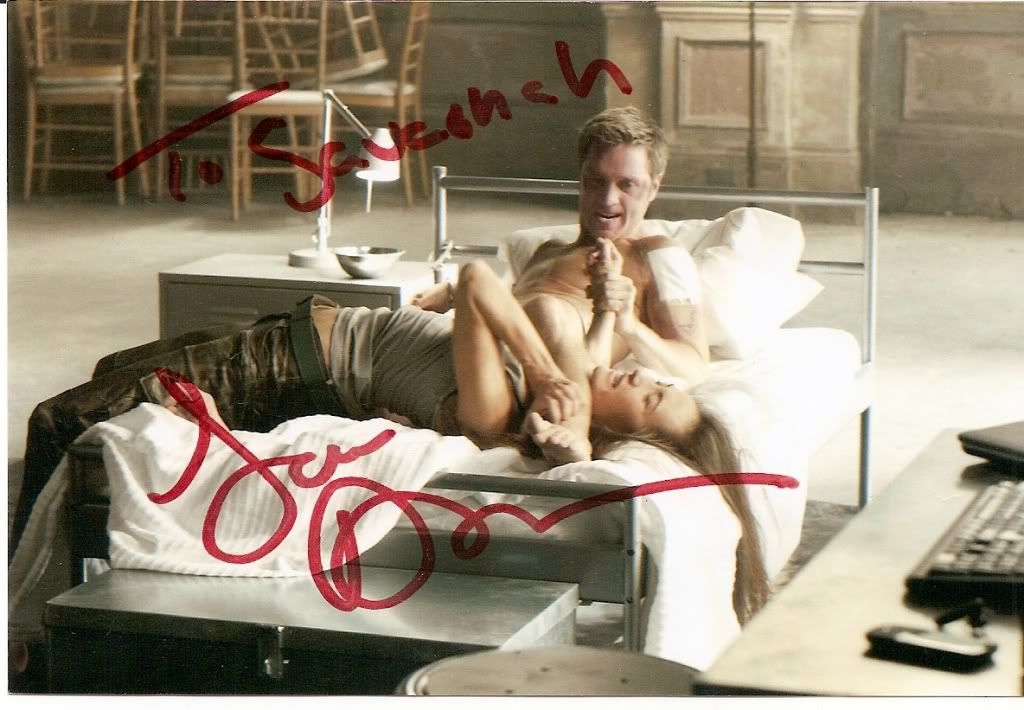 You might recognize this weeks Hollywood Hotness actor Devon Sawa from the Final Destination movies, or Idle Hand, or even Casper. Yes he was the boy that Christina Ricci's character got to dance with when Casper turned into a real boy. Devon Edward Sawa was born on September 7, 1978, in Vancouver, British Columbia, Canada. Yes he is Canadian…His first part was in 1992 on a kids TV show called Kidz Zone. The show only lasted four seasons but that opened up the acting bug. His big break was the role of Casper and that shot him to teen stardom.
You might also recognize him from Emminem's video Stan.
I was lucky enough to get the above photo from Devon while he was in town shooting Nikita.
Do you have any fave Devon movies/ shows?
I have to say that I always loved him in Casper and his current role as Owen on Nikita.
Stay naughty,
Savannah