Welcome to Flash Fiction Friday…The point of the game is to write a flash fic that is inspired by a photo. The trick is to make it only 100 words. No more , no less.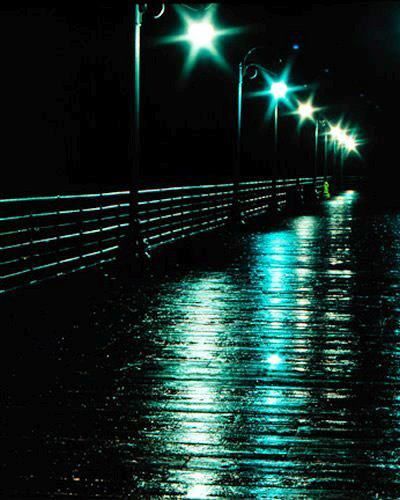 The night breeze brushed against my tingling skin. I don't know what I was doing here. Not a single soul could be found tonight on the boardwalk. The place is eerily quiet. He told me to meet him at midnight, at this exact place. Did he know we would be alone? A shiver ran down my spine like the cold hand of danger warning me to run, but I can't. Stepping from the shadow I see him standing in the distance leaning against the post. I tremble with fear and excitement for what awaits me in just a few steps.
Now stop by and check out these lovely authors who are taking part in the #FFF with me..
Benjamin Russell: http://incubuschronicles.blogspot.com/
Patricia Logan http://naughtypassions.blogspot.com/?zx=d735233d541ad690
S. J. Maylee: http://SJMaylee.com
Muffy WIlson:  http://muffywilson.blogspot.com
ER Pierce: http://www.erpierce.com
Kendel Davi: http://kendeldavi.wordpress.com
Sherri Hayes: http://sherri-hayes.blogspot.com/
Gemma Parkes: http://gemmaparkes.blogspot.com/
Cassandre Dayne: http://cassandredayne.wordpress.com/
Sherry Palmer: http://michellechatton.blogspot.ca/
CyrilJ. Michael: http://authorcyriljmichaels.blogspot.ca/
Venus Cahill: http://www.venusbookluvr.blogspot.ca/
Bonni Sansom: http://bonnisansom.blogspot.com/
Leann Mitchell: http://leannmitchell.blogspot.com/