Hey all you sexy and naughty creatures..Yes you…you too.
Welcome to the Hot Summer Nights Erotica Blog Hop…This fantastic event will run from June 20-24, 2012. We've got over 90 delectable authors and bloggers taking part. We want to overload you with hotness. Make your computer melt…OK well maybe overload..We still want you to be here….So make sure to visit all of us and drop a comment to win some wonderful prizes we're giving away.
I will be giving away one eBook copy of Pleasure After The Pain which is now available at Amazon,  B & N, All Romance Ebooks (make sure to leave a comment below)
So with the summer here it means a lot of travel, hot days, little clothing and a whole lot of sexiness. Imagine it, you and your partner going away to some remote romantic paradise. Maybe for a day, a week or even a month. Letting your worries float away as you spend hours in each other's arms.
Imagine waking up every morning in your own private hideaway, the warmth of the sun fills the room. The rays kiss your skin, as the gentle breeze sways the curtains in the room. You open your eyes to hear the sound of the ocean waves as they fight their way onto the sand..The waves lapping away at the shore line as you walk down holding hands.
Maybe you find a secluded beach where no one is around. He takes you in his arms, brushes away a loose strand of hair that's fallen on your face. His heated eyes burn through you, into your heart, into your soul, taking hold of every part of you before he leans in captures your lips..His feverish kiss melts you, making you grow weak with need. Tasting you like its the very first time.
Picking you up in his strong arms you break your kiss for a brief moment. Gently he bends down and lays you on the warm wet sand.  You watch as he crawls over you, his body shadows you from the sun, before he cups your face and slides his fingers gently through your  hair. Your lips reconnect once more and you get lost in the beauty of paradise.
Imagine yourself walking down a beautiful white sandy beach, the sun beaming down, warming your skin. Clear blue water as far as the eye can see. Each step you take, your feet are bathed in gentle warmth of the sand. Turning back you see a path of your footsteps stretching for a mile. The only sound you hear is the waves gliding up the shore. You're in paradise.
I would love to take a real vacation. I've never been to a warm place. I've traveled the world, well a part of it but my travels have not taken me to the exotic locations my heart wishes to see. I hope to get there one day and experience my own paradise.
So now on to the prizes you've all been waiting to hear about. For this hop I will be giving away one ebook copy of Pleasure After The Pain.
Be sure to visit all the sultry participants http://www.linkytools.com/wordpress_list.aspx?id=139520&type=basic
(if for some reason you have trouble with the above link here is another that will take you to the list of hoppers http://skyewarren.com/summerhop/ )
Not only are there a ton of books to be won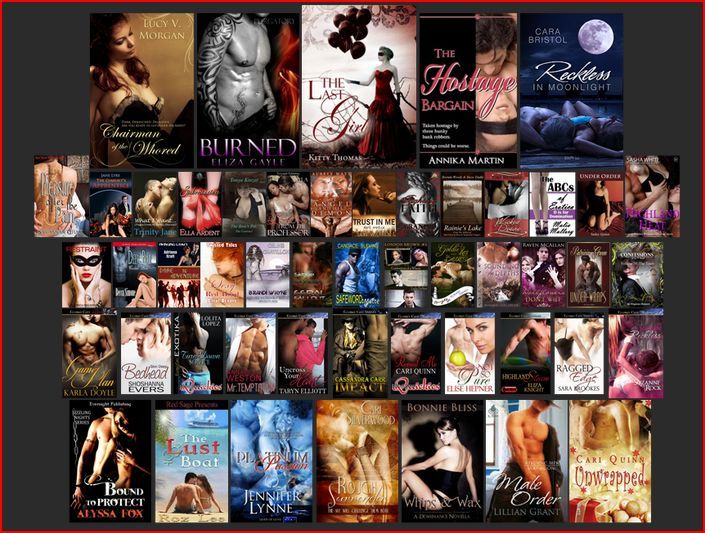 but a $100 gift card to the online sex merchandise shop, Eden Fantasys