Every Tuesday, several talented writers are known to gather. They each choose a picture that inspires them and write a two hundred word teaser to tantalize, titillate and tease. This is where we post some of the pictures and name the writers, to get your taste buds going.Make Tuesday your favourite day of the week. Look forward to your Tantalizing Tuesday Teaser!

Purchased/Copyright (c) 123RF Stock Photos
Copyright (c) Promises by Savannah Chase
"I can't even stand to look at you," she said and wept into her hands.
Every tear which careened down her cheek was another knife being driven deep within her breaking heart. He had nothing to say, no explanation of why he'd done it all.
"You can't even say sorry. For all the promises you made me. How much you loved me," she said sobbing, desperately, trying to catch her breath.
Her tear stained eyes shot in his direction. No emotion, no regret, nothing on his face to tell her he wanted her forgiveness. All he could do is sit there looking out towards the window of the empty apartment.
She'd come by this morning to check on the progress of the painters and that's when she'd found them together. He'd been kissing her they way he'd always done with her, full of hunger and uninhibited passion. Need and desire.
She heard him sigh heavily. "I never wanted for this to happen. We just connected. Something amazing and undeniable."
"You couldn't just break up with me? You had to do it. Right before our wedding."
"It's over," he told her and left her to cry in her deep suffocating pain.
All rights reserved; copyright © Savannah Chase The text within may not be reproduced in whole or in any part or distributed in any form whatsoever or SOLD without first obtaining permission from the author.
Now check out these other talented authors who are ready to tantalize you. 
Naomi Shaw: www.authornaomishaw.com
Jake Malden: http://jakemalden.blogspot.com/
Muffy Wilson:  http://muffywilson.blogspot.com
Lee Brazil: http://leebrazilauthor.blogspot.com
Julez S Morbius: http://morbiussworld.blogspot.co.uk/
Pablo Michaels http://www.pmmanmanromance.weebly.com/
Havan Fellows http://havanshawthaven.blogspot.com
Cg Brumby http://cgbrumby.blogspot.com.au
Dianne Hartsock http://diannehartsock.wordpress.com/my-blog/
S. J. Maylee: http://SJMaylee.com
Ray Sostre: http://theafterdarkworld.blogspot.com
Don Abdul: http://don-abdul.blogspot.com/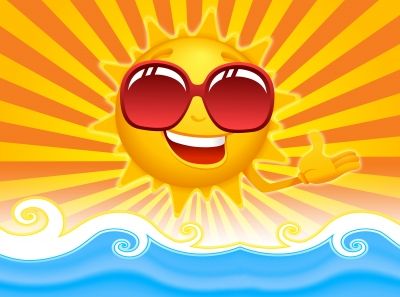 Image: FreeDigitalPhotos.net
Welcome to the Tantalizing Tuesday Teaser's Summer Blog Hop. This hop runs from 8/14 – 8/19. This is also a giveaway hop, but each blog will run their own giveaway. So join us and hop to win. Have fun and good luck.
I will give away a copy of one of my books to one luck person who comments here and follows me on Facebook https://www.facebook.com/SavannahChaseFanPage
For all the other teasers taking part check out http://tantalizingtuesday.blogspot.co.uk/2012/08/tantalizing-tuesday-teasers-summer-blog.html?zx=83984d9490a08679