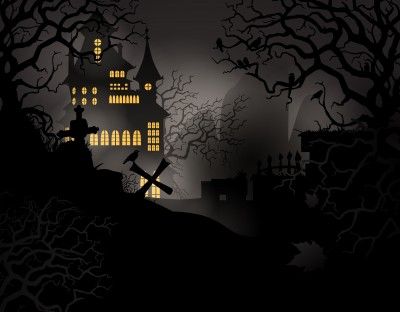 (Purchased from/Copyright http://www.123rf.com/)
Welcome to the annual Trick or Treat contest! The contest starts RIGHT HERE!
To begin playing, just pick an item from my goodie bag list below (look for this icon: 
), send me a note with your selection savannah@savannahchase.com . Then move on to the next author on the street (click the large trick or treat bag to move on). You will repeat this process at each successive author's house until you get through all 13 authors.
**Please take some time to look around at each site. Some of the authors will be providing fun tidbits and free stories for your reading pleasure! If an author looks like someone you'd like to read, consider signing up for her newsletter. Also, some of the authors are holding a special, in-house contest to increase your chances of winning!
On Halloween night at Midnight, each author will pick a winner from the emails sent to her site and send the name to me. On November 1st, I'll pick the winner of the grand prize basket from those 13 winners.
My giveaway is an autographed promotional goodies and a handcrafted bookmark to one lucky winner…
I'm a chocoholic…If I were to pick one chocolate from the bowl it would be
A. Reecess Penut Butter cups
B. Orange flavor chocolate
C. Mars Bar
D. Kit Kat bar
E. Mint chocolate bar
Now click the goodie bag below to head on over to Zenobia Renquist's place.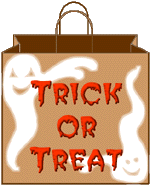 Here are some of the lovely prizes you can win during this event..
Engraved iPad eReader
A beautiful engraved planner from Sam Cheever
eBook copies of BloodWind, DarkWind and EvilWind from Charlotte Boyette Compo
A beautiful necklace, earrings, and a mug from M.L. Guida
A Halloween bracelet with matching earrings from Wendi Zwaduk – PLUS an extra chance to win in a contest at her house!
Autographed promotional goodies and a scented candle from Mechele Armstrong
Handcrafted bookmark from Savannah Chase
Coconut M&Ms, Hello Kitty chocolate covered macadamia nuts, and a men of Hawaii calendar from Zenobia Renquist
Signed copies of the limited edition Carina Press Editor's Choice anthology and Mistletoe Magic plus a deck of Ellora's Cave playing cards from Cindy Spencer Pape
A signed paperback copy of Howl from Lisa Pietsch
A signed copy of "Healer's Garden" and assorted other goodies from Nina Pierce