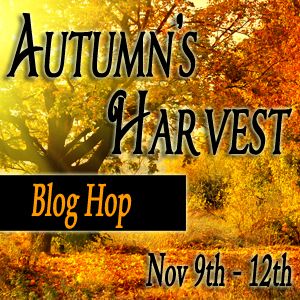 What do you love about Autumn and Fall? What does it remind you of? What about reading? Do you think it's a good subject to read? Tell us your favorite Autumn stories! Well, we authors are ready to share our favorite Autumn stories and why we love snuggling in the cold. *wink* Starting on Friday Nov 9 and ending on Nov 12th, over 200 Authors and Bloggers will share their favorite things about those sexy men we know and love.
And while we do that, we are EACH doing a giveaway. Yep. There will be over 200 giveaways on each blog hosted by that Author or Blogger.
But that's not all….
We have THREE grand prizes. You as a reader can go to EACH blog and comment with your email address and be entered to win. Yep, you can enter over 200 times!
Now what are those prizes?
1st Grand Prize: A Kindle Fire or Nook Tablet
2nd Grand Prize: A $50 Amazon or B&N Gift Card
3rd Grand Prize: A Swag Pack that contains 10+ paperbacks, ebooks, 50+ bookmarks, cover flats, magnets, pens, coffee cozies, and more!
With Autumn's arrival you can't help but feel the beauty of nature. You look around and see the trees change as the leaves take on bright colors. I love this time of the year because the air is different, crisp and refreshing.
Being able to take a stroll through the park as the sun shines even with a mild chill in the air. Here in Canada we have had years where we got early snowfall. The garden would have snow mixed with leaves….As a little girl I use to love collecting leaves and keeping them in a scrap book..Sometimes you could find such a perfect bold colors..
I use to go up north with my family during this time of the year. Spend time relaxing, fishing and enjoying the fresh air.
Imagine waking up at 5 am or earlier, there is a fog rolling across the water as the leaves fall..All you can hear are the fish splashing around in the water and the sound of beavers as they make their way across the shoreline.
You can sit on the dock with a hot cup of tea or coffee and fish till the sunrise comes. I use to love to look onto the water and laugh that the fog reminds me of something out of a horror movie. There is something truly refreshing and relaxing sitting in the middle of nothing but nature. No TV, no PC, no nothing..Well I did need my music but that is because I'm an addict to tunes.
Some days I would just sit at the shoreline with a book and enjoy the quiet while catching up on reading.
One of my paranormal books Last Night takes place deep in the forest..
The world Aila comes from is one most don't know exist. Her life lies in the hands of destiny but she is determined to risk it all for one man, Quade. Their worlds were never meant to collide, but something has brought them together. Can love save them or will destiny give them one last night!
Buy Now at Red Rose Publishing
Buy Now at All Romance Ebooks
Buy Now From Amazon

Buy Now at Coffee Time Romance Book Store
Buy Now at Bookstrand
Buy Now at Trapezium Books
Buy Now at Chapters.ca
Buy Now at B & N
More about Last Night http://savannahchase.com/bookshelf/last-night/
Now Join all the other Hoppers http://carrieannbloghops.blogspot.ca/2012/11/the-autumns-harvest-blog-hop.html

Side Note: All pictures are credited to the owner and have been purchased from Dreamstime for use.