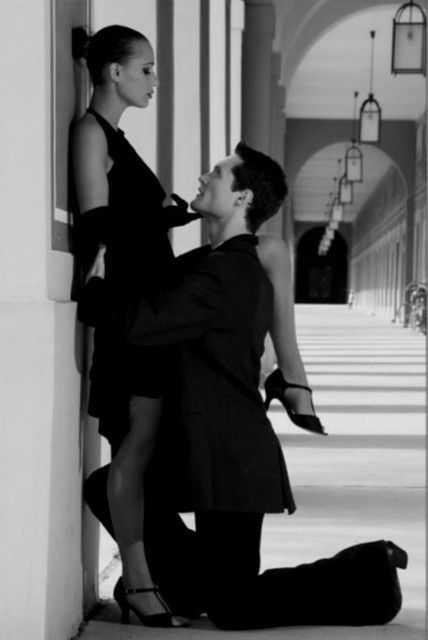 Surrender My Love by Savannah Chase
The sound of her heels clicking against the smooth marble floor echoed around them as she made her way down the long empty hall of the courthouse. Late afternoon rays of sun spilled in through the archways as his footsteps got closer and closer.
"Alina, are you going to keep running from me?"
Turning back she glanced in his direction. His gorgeous green eyes stared back at her. There was no denying they held so much desire in them. He wasn't going to give up so easily.
Every part of her told her to stop. To surrender to the man who she'd fell in love with. A man who'd held her heart in the palm of his hands and never let it go. Through all the ups and downs he'd been there for her.
This was the man who'd ignited her body like no one had ever done before. When they'd fucked, it was fast, hard and rough. But then there were times when they'd just made love and he was gentle with her and held her tenderly.
"Tristan, I'm scared," she told him and stopped in her tracks.
His hand reached for her and she tried to back away from him, hitting the stone cold wall.
She watched as he knelt down in front of her and wrapped his arms around her. Bringing her closer to him he held her in silence for a little while. Without hesitation her body responded to him. Her breath hitched as a deep hunger roared to the surface.
"What are you afraid of?" he finally asked her.
Alina tore her gaze away from him for a brief moment. She knew exactly what she was scared of. But could she finally confess the truth to him?
She let out a deep breath she hadn't realized she'd been holding. "I'm scared of being with you. I'm scared of the way I feel. I'm scared that you can make my body feel things I've never felt before," she said and placed her index finger under his chin.
How could somebody make her want so much? Feel so many emotions. Tristan fired off her body just with a simple touch. He made her wet with need just by being around her. Never had she experienced such hunger for a man.  She craved him, and wanted to be with him every moment of the day, but fear continued to hold her in its grasp. Would she ever be all that he wanted, that he needed? Could she ever make him truly happy?
Tristan brushed her leg with the back of his fingers, running them up higher and higher until he reached her thigh.
She bit down on her lip and held back a moan that desperately fought its way to the surface when he lifted her leg over his shoulder.
"Please, Tristan. Not here, not now," she pleaded.
"But I want you so much. My cock is so hard, and all I can think about is burying myself deep within you. I want to hear you moan as I take you hard. I want to taste you on my lips as I lick your wet pussy."
Sliding his hand further, he brushed his fingers over her sex before he slipped them under the delicate material of her panties. Her heart raced and she found herself panting in anticipation of what he would do next.
"Oh baby, I want to touch you. Please let me touch you," he said, parted her wet lips and slipped a finger inside.
"My body is yours," she said breathlessly and leaned her head back against the wall.
Right then and there she knew she would surrender to him, her heart, her soul, and every part of herself. She couldn't resist him. No longer would she fight against this insatiable attraction, this burning desire for him.